Virtual actors, models, singers, trainers, and designers / Humans + Tech - #39
Personalities made up of 1s and 0s are going to have a significant impact on the entertainment and customer service industries.
Hi,
We are entering a peculiar stage in the evolution of humans and technology. The last few years have seen the rise in popularity of virtual actors, singers, models, trainers, and designers. And Covid-19 restrictions are only accelerating the adoption and acceptance of these virtual entertainers, influencers, and helpers due to the ease of working with them. They are also saving their producers and creators lots of money.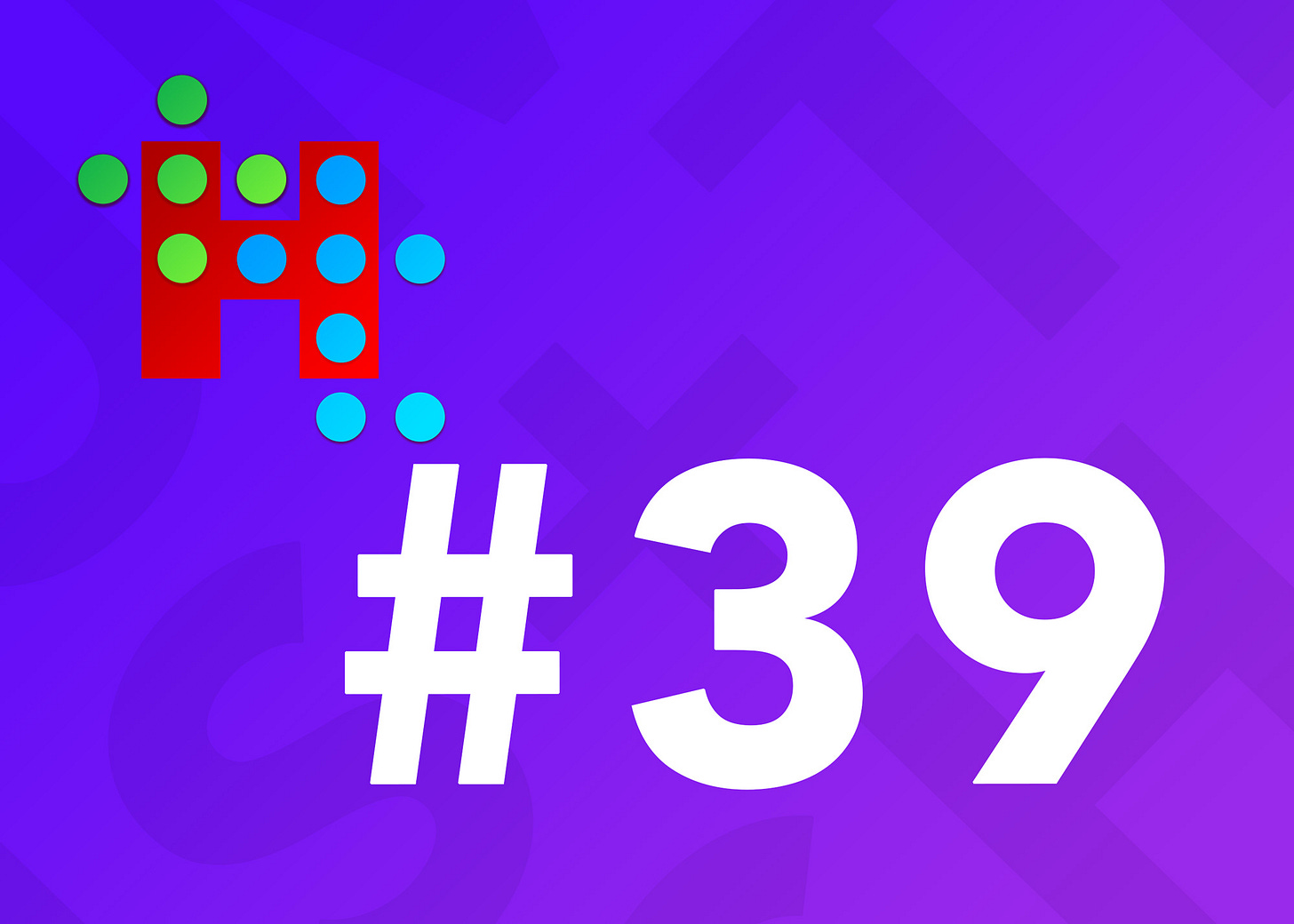 Shudu Gram
Sinead Bovell, a model and futurist, in an article for VOGUE, I Am a Model and I Know That Artificial Intelligence Will Eventually Take My Job [VOGUE], writes:
Shudu Gram is a striking South African model. She's what fashion likes to call "one to watch," with a Balmain campaign in 2018, a feature in Vogue Australia on changing the face of fashion, and a red carpet appearance at the 2019 BAFTAs in a custom Swarovski gown.

I'm also a model. I'm from Canada, although I live in New York City now. Unlike Shudu, who's considered a "new face," I've been in the business for almost five years. I am also a futurist; I spend a lot of time researching emerging technologies and educating young people about the future of work through my startup WAYE. Also unlike Shudu, I'm a real model, and by that I mean I'm a real person. Shudu's not. She's a 3D digital construction.
The creators of models like Shudu are humanizing them by giving them backstories and distinct personalities and even political opinions in an effort of endearing them to their fans. And the one advantage that human models had over their CGI counterparts — the variety of poses they had in their arsenal — is quickly getting erased. DataGrid, a Japanese AI company has developed algorithms that give these digital models a broad range of poses.
In the article, Sinead points out the ethical issues of giving these virtual models distinct personalities and beliefs as they are the beliefs of their creators in actuality, but their views will influence their fans nonetheless. She also points out the advantages of digital avatars such as how they are more environmentally friendly. Sinead has a unique viewpoint, being both a model and a futurist, and I highly recommend reading the whole article.
Miquela de Sousa
Lil Miquela, as she's more commonly known, is a virtual Instagram influencer and singer with over 2 million followers [The Drum] created by Los Angeles company, Brud.
To those working in the influencer industry, the advantages of a digital influencer are apparent. Brands can have the message discipline of above-the-line advertising coupled with the genuine engagement of influencer marketing, without any of the risk. Your virtual influencer will never go on safari in the Aokigahara forest (like Logan Paul), make anti-Semitic jokes, (like Pewdiepie) or post a tone-deaf snap of themselves surrounded by foil balloons and mouthwash (like Scarlett London). They can be anywhere at any time, photographed in any way. Their personalities can be tailored to match the values of the brand they're representing, while reflecting the perfect audience persona back at their followers.
Companies creating these virtual influencers are employing a vast array of technologies and marketing skills to craft them with the exact tone of voice, mannerisms and character that speak to a brand's clientele. Dudley Neville-Spencer, the founder of the Virtual Influencer Agency in London says:
The team uses social listening techniques, employing machine-learning analysis to conduct intensive research into the tastes and attitudes of its target market and then tools like IBM Watson's Tone Analyzer to fashion a character to meet them, determining age, gender, tone of voice and aesthetics to suit whatever audience they are pursuing. "It's about how agreeable or disagreeable or neurotic or aggressive it's going to be," says Neville-Spencer. "We try to fit the audience as much as possible with its tone and the way it communicates."

The 'personality' behind the influencer is built upon this data-derived foundation by scriptwriters who dream up entire backstories and fictional upbringings to provide motivation for the character's actions. Then Neville-Spencer's team uses natural language processing tools – software that can simulate written human language – to generate the virtual influencer's responses to followers or the captions they leave on their Instagram posts. Meanwhile, each image is painstakingly rendered and inserted into existing photographs, so that the character in question can appear where they're needed.
It's not only influencers. Neville-Spencer's company and others even create personas for customer service representatives for banks, retailers, and software companies. And though Neville-Spencer is concerned about the ethical issues around virtual influencers, other companies like 1sec and Brud, are less concerned with that.
+ Meet LING: China's First AI Virtual Influencer [Breaking Asia]
Nikolay Ironov
Nikolay Ironov, a designer at Art. Lebedev Studio–Russia's largest design company, worked on 20 client projects before the company revealed he was actually an AI. Although Nikolay didn't do everything, he provided a creative direction that human designers may have never considered themselves. And he can create all the final assets for the design in seconds.
"Basically, Nikolay Ironov's brain is a combination of different design automation systems that serve different stages of the design process," said Kulinkovich. "And all these systems combined together provide users with the experience of instantly converting a client's text brief into a corporate identity design pack archive. Within seconds."

[…]

We teach Nikolay how to 'draw' new things constantly and develop new visual styles, but we keep it relatively free, and we try not to limit it too much. That is why some of his works might look relatively crazy — or even ugly. It is not a problem to teach Nikolay how to create 'good-looking' logos, but we are not here for that. Our challenge is to find new things in graphic design and create really contrasting works that are really unique.
Hatsune Miku & Luo Tianyi
Virtual idol Hatsune Miku has been entertaining the Japanese since 2007. Originally developed as a Vocaloid by Crypton Future Media to assist musicians, her unexpected popularity led to Miku becoming one of the most famous Japanese pop stars of all time [Culture Trip].
Since 2011, Miku has also broken into the international market with J-pop band Supercell's single "World is Mine," for which she performed vocals. The song made it into the iTunes top ten list the week of its release. LG's G5 commercial featuring Jason Statham in 2016 used an English remix cover of her "Ievan Polkka." After some hiccups, the English version of the Hatsune Miku software was digitally released in 2013.
Like Hatsune Miku in Japan, Luo Tianyi has been entertaining the Chinese since 2012 [KrAsia].
Virtual star Luo Tianyi, a hologram created in 2012 by Shanghai-based company Henian, has so far amassed 4.6 million followers on social microblogging platform Weibo. "She" can sing, dance, and even interact with fans on social media.

[…]

Luo's Taobao Live debut is a clear example. The hologram star attracted over 2.7 million viewers within the first hour. However, Luo isn't the only virtual idol to partake in e-commerce livestreaming. Other virtual streamers, like Woshibubaichi, have even reached RMB 8.6 million in sales in a single night.
You can watch Luo's hologram concert with pianist Lang Lang here:
Corporate training through virtual avatars
Advertising giant WPP is using virtual avatars as presenters for its corporate training videos. The presenter speaks in the recipient's language. Everything about the avatar, including its facial expressions and the words they speak, will be synthesized by software [WIRED]. WPP is using software created by Synthesia.
Many corporates are turning to synthetic media such as this to overcome the difficulty and costs associated with shooting videos during the pandemic.
Essentially this is a technology that can be used to create deepfakes. Synthesia's CEO, Victor Riparbelli, says that they are proceeding with caution.
Making a video with Synthesia's tools can take seconds. Select an avatar from a list, type the script, and click a button labeled "Generate video." The company's avatars are based on real people, who receive royalties based on how much footage is made with their image. After digesting some real video of a person, Synthesia's algorithms can generate new video frames to match the movements of their face to the words of a synthesized voice, which it can create in more than two dozen languages. Clients can create their own avatars by providing a few minutes of sample footage of a person, and customize their surroundings and voices too.

Riparbelli and others working to commercialize deepfakes say they are proceeding with caution, not just rushing to cash in. Synthesia has posted ethics rules online and says that it vets its customers and their scripts. It requires formal consent from a person before it will synthesize their appearance, and won't touch political content. 
What now?
For those in the entertainment industry and other industries such as customer service, this can be a scary situation. After all, this technology is only going to get better. How do you compete with an algorithm that can manipulate an avatar to do anything you can do and more, an avatar that can work around the clock and can even work multiple jobs simultaneously? Sinead Bovell has some advice [VOGUE]:
It's safe to say that we will have to prepare for a changing workforce just like everyone else. We will have to exercise skills such as adaptability and creative intelligence to ensure that we too can sustain the shift to digital. Edwards-Morel, the 3D fashion design expert, advised me to look into creating a digital avatar of myself. "It's just creating more assets that you can use and it's where the industry is going." It's certainly something to consider. In the meantime, I am going to continue to build and share my uniquely human story, something a robot could never do, and take comfort in knowing that we could be on a path to a more inclusive fashion world. Which is not only better for everyone, but also something that I have advocated for. I'm sure my avatar, if she does exist one day, will as well.
Other than the danger to people's jobs, we also have to consider the ethical, cultural, and societal implications.
As many in these articles have mentioned, these virtual avatars are being given personalities and opinions which belong to their creators. A popular virtual influencer will have the power and potential to influence millions of their followers with opinions and ideologies that don't truly belong to them. How is that going to change the fabric of society?
We have some thought-provoking challenges coming our way.
---
Quote of the week
"We make fiction because we are fiction ... It lived us into being and it lives us still."

― Russell Hoban, The Moment Under the Moment: Stories, a Libretto, Essays, and Sketches
I wish you a brilliant day ahead :)
Neeraj