Live facial recognition is tracking kids suspected of being criminals / Humans + Tech - #50
+ The future of work might actually be … good? + Inside Singapore's huge bet on vertical farming + How speech recognition software discriminates against minority voices
Hi,
Issue #50!
This milestone seemed like miles away when I started this newsletter. I hope you've enjoyed most of the issues so far and if you have any suggestions for improvement, hit the reply button and let me know, or leave a comment below.
Okay, onto this week's articles.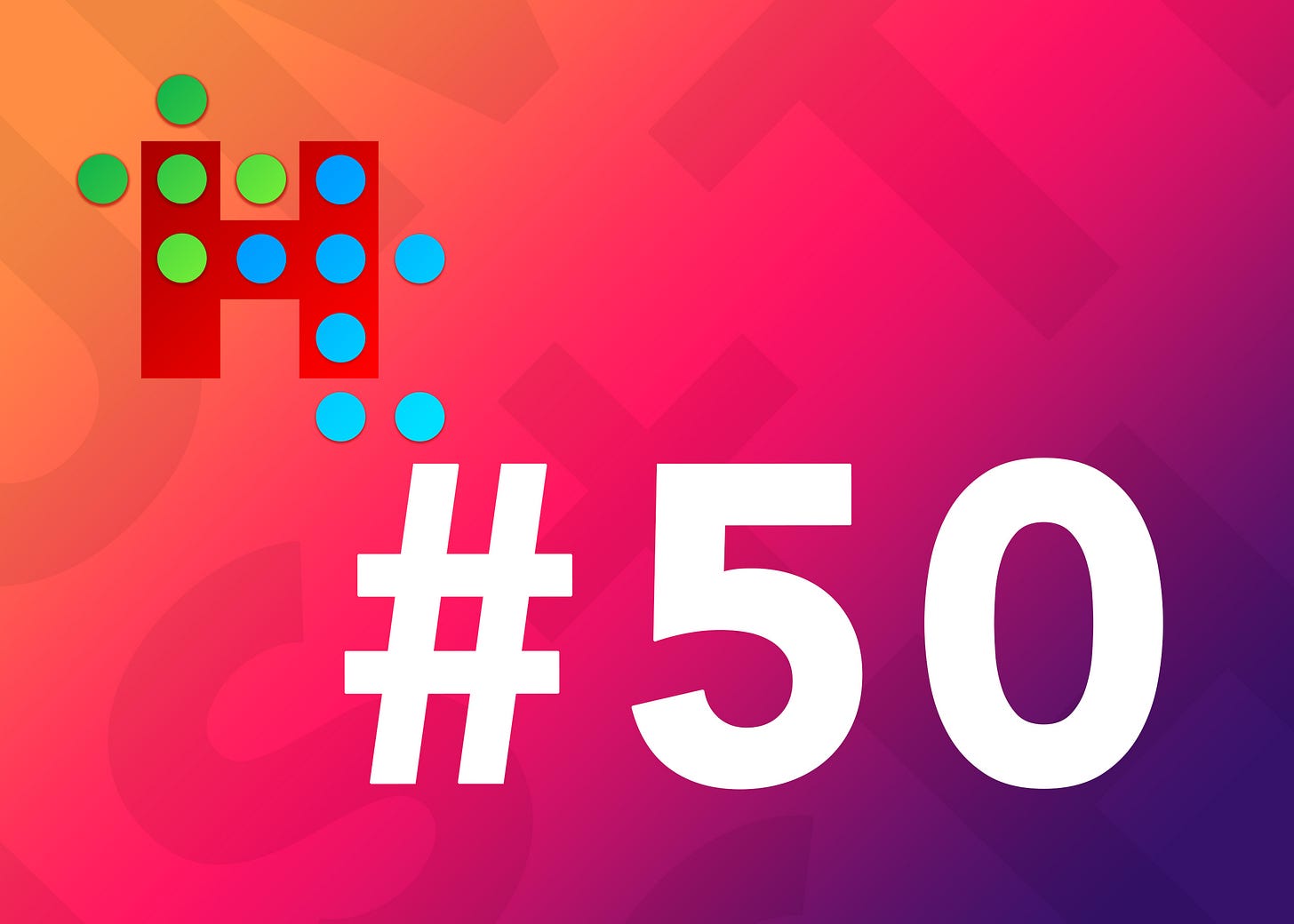 ---
Live facial recognition is tracking kids suspected of being criminals
Since 2009, Argentina has maintained a national register of fugitives and arrests (CONARC) in a plain text spreadsheet file easily found via a Google search. It lists their names, birthdays, and national IDs. Several are minor offences, but of more concern is the fact that even children are listed in the document, some between the ages of one to four years old which seem like obvious errors. The database now also powers a live facial recognition system in use by the Buenos Aires city government [MIT Technology Review].
"It's completely outrageous," says Hye Jung Han, a children's rights advocate at Human Rights Watch, who led the research.

Buenos Aires first began trialing live facial recognition on April 24, 2019. Implemented without any public consultation, the system sparked immediate resistance. In October, a national civil rights organization filed a lawsuit to challenge it. In response, the government drafted a new bill—now going through legislative processes—that would legalize facial recognition in public spaces.
International human rights law requires that the privacy of children accused of a crime be protected throughout the proceedings. Facial recognition has already been proven to be wrong and unreliable in almost all use cases [Humans + Tech - Issue #33]. And its accuracy is even worse on children as these facial recognition algorithms are trained on adult faces. The faces of children also change dramatically over short periods of time, leading to even more false alerts.
All these factors put kids at a heightened risk for being misidentified and falsely arrested. This could create an unwarranted criminal record, with potentially long-lasting repercussions for their education and employment opportunities. It might also have an impact on their behavior.

"The argument that facial recognition produces a chilling effect on the freedom of expression is more amplified for kids," says Han. "You can just imagine a child [who has been falsely arrested] would be extremely self-censoring or careful about how they behave in public. And it's still early to try and figure out the long-term psychological impacts—how it might shape their world view and mindset as well."
London and Moscow have already rolled out live facial recognition systems in public places within their cities. This problem is only going to be amplified further in the coming future as more and more governments deploy these flawed systems. If it were up to me, I would ban facial recognition completely, but I hope governments enact laws to prevent these systems being used on minors at a minimum.
---
The future of work might actually be … good?
The increasing use and sophistication of robots is a reality. It is inevitable that some of our jobs are going to be taken over by them. So what does that mean for our future? At the WIRED25 festival in San Francisco, Nicholas Thompson, Chief Editor of WIRED interviewed some industry leaders to get their thoughts:
Stacy Brown-Philpot, CEO of TaskRabbit:
"I just believe that robots are never going to replace the empathy and judgment that humans can provide."
Jeff Weiner, CEO of LinkedIn:
"The biggest skills gap in the United States is soft skills," he said. Think written communication, oral communication, team-building, or leadership skills.

"As powerful as AI will ultimately become and is becoming, we're still a ways away from computers being able to replicate and replace human interaction and human touch," said Weiner. "So there's wonderful incentive for people to develop these skills because those jobs going to be more stable for a longer period of time."
Patrick Collison, CEO of Stripe:
Collison had long hypothesized that an internet funded by direct payments from consumers to content producers, rather than ads, could be more sustainable and lucrative for creators. And it turns out he just might be right.

"As the Chinese internet is emerging, it's actually become much more clear that this is indeed the case," said Collison. Take China's podcast industry, for example. Unlike their American counterparts, Chinese podcasts aren't littered with awkward ad breaks and silky-voiced "messages from our sponsor"; the vast majority are completely adless, thanks to listener payments.
You can listen to all the interviews in the article [WIRED]. They are very insightful.
---
Inside Singapore's huge bet on vertical farming
When it comes to food security, Singapore is one of the most vulnerable countries in the world. Only 1% of its land is used for farming. The Singapore government has made it one of its goals to produce at least 30% of their nutritional needs by 2030. It's currently at 10%.
Two entrepreneurs, Ankesh Shahra and Veera Sekaran may be able to increase it by 10% all on their own if they meet their targets for VertiVeggies, a vertical farming company [MIT Technology Review].
With VertiVegies, Sekaran was farming vertically: growing vegetables indoors, with towers of crops stacked one on the other instead of in wide, sprawling fields, and in hydroponic solution instead of soil. He was growing food without exposure to weather or seasons, using techniques pioneered by others, in a country that was badly in need of a new way to meet its food needs. 

Singapore is the third most densely populated country in the world, known for its tightly packed high-rises. But to cram all those gleaming towers and nearly 6 million people into a land mass half the size of Los Angeles, it has sacrificed many things, including food production. Farms make up no more than 1% of its total land (in the United States it's 40%), forcing the small city-state to shell out around $10 billion each year importing 90% of its food. 

Here was an example of technology that could change all that.  
Their major challenge was scaling this method of vertical farming. But their break came when in August 2017, the Singapore government decided to make plots of farmland available to any company using tech or innovation to boost food security. They put forward a proposal and were successful.
Once completed, the new farm will be Singapore's biggest: the warehouse will stretch 20,000 square meters (roughly the size of three soccer fields) and, once at full capacity, produce six metric tons of leafy greens, microgreens, and herbs each day, to supply restaurants, retailers, and hotels. Not only will the plants grow up to 25% faster than those in a conventional outdoor field if all goes to plan, but with no soil and with a farming stack up to two meters high, they will require around a fifth as much room to grow as conventional crops. If it can meet its production targets, it will singlehandedly boost Singapore's vegetable production by 10%.  
Food security is a problem worldwide, and Covid-19 has further exposed the necessity for countries to work towards self-sustainability in their food production. Vertical farming could be a solution in many countries around the globe.
---
How speech recognition software discriminates against minority voices
Like facial recognition is biased, so is speech recognition. Once again, there is a huge disparity in the range of data being used to train digital assistants which is leading to bias [Scientific American].
"Clow-dia," I say once. Twice. A third time. Defeated, I say the Americanized version of my name: "Claw-dee-ah." Finally, Siri recognizes it. Having to adapt our way of speaking to interact with speech-recognition technologies is a familiar experience for people whose first language is not English or who do not have conventionally American-sounding names. I have now stopped using Siri, Apple's voice-based virtual assistant, because of it.

The growth of this tech in the past decade—not just Siri but Alexa and Cortana and others—has unveiled a problem in it: racial bias. One recent study, published in the Proceedings of the National Academy of Sciences USA, showed that speech-recognition programs are biased against Black speakers. On average, the authors found, all five programs from leading technology companies, including Apple and Microsoft, showed significant race disparities; they were roughly twice as likely to incorrectly transcribe audio from Black speakers compared with white speakers.

This effectively censors voices that are not part of the "standard" languages or accents used to create these technologies. "I don't get to negotiate with these devices unless I adapt my language patterns," says Halcyon Lawrence, an assistant professor of technical communication and information design at Towson University, who was not part of the study. "That is problematic." For Lawrence, who has a Trinidad and Tobagonian accent, or for me as a Puerto Rican, part of our identity comes from speaking a particular language, having an accent or using a set of speech forms such as African American Vernacular English (AAVE). Having to change such an integral part of an identity to be able to be recognized is inherently cruel.
---
Quote of the week
"The argument that facial recognition produces a chilling effect on the freedom of expression is more amplified for kids. You can just imagine a child [who has been falsely arrested] would be extremely self-censoring or careful about how they behave in public. And it's still early to try and figure out the long-term psychological impacts—how it might shape their world view and mindset as well."

—Hye Jung Han, a children's rights advocate at Human Rights Watch, from the article, Live facial recognition is tracking kids suspected of being criminals [MIT Technology Review]
I wish you a brilliant day ahead :)
Neeraj