It's time to rethink the legal treatment of robots / Humans + Tech #51
+ Video games are helping veterans with PTSD and depression + Jennifer Doudna predicts what's next for CRISPR + AITA? How a Reddit forum posed the defining question of our age
Hi,
First, a huge welcome to all of you new subscribers, thanks to a mention of this newsletter in Azeem Azhar's newsletter last week. Thank you, Azeem and Marija.
I curate articles about the influence and impact of technology on humans – particularly our health, emotions, work, livelihoods, and lifestyle. I also add some of my own thoughts. If you have any thoughts to share, please feel free to reply to this email or leave a comment.
Also, if you come across any interesting articles that fit this theme, please send them to me. If I use any, I'll be happy to acknowledge you in the newsletter along with a link for people to learn more about you.
Onto this week's articles.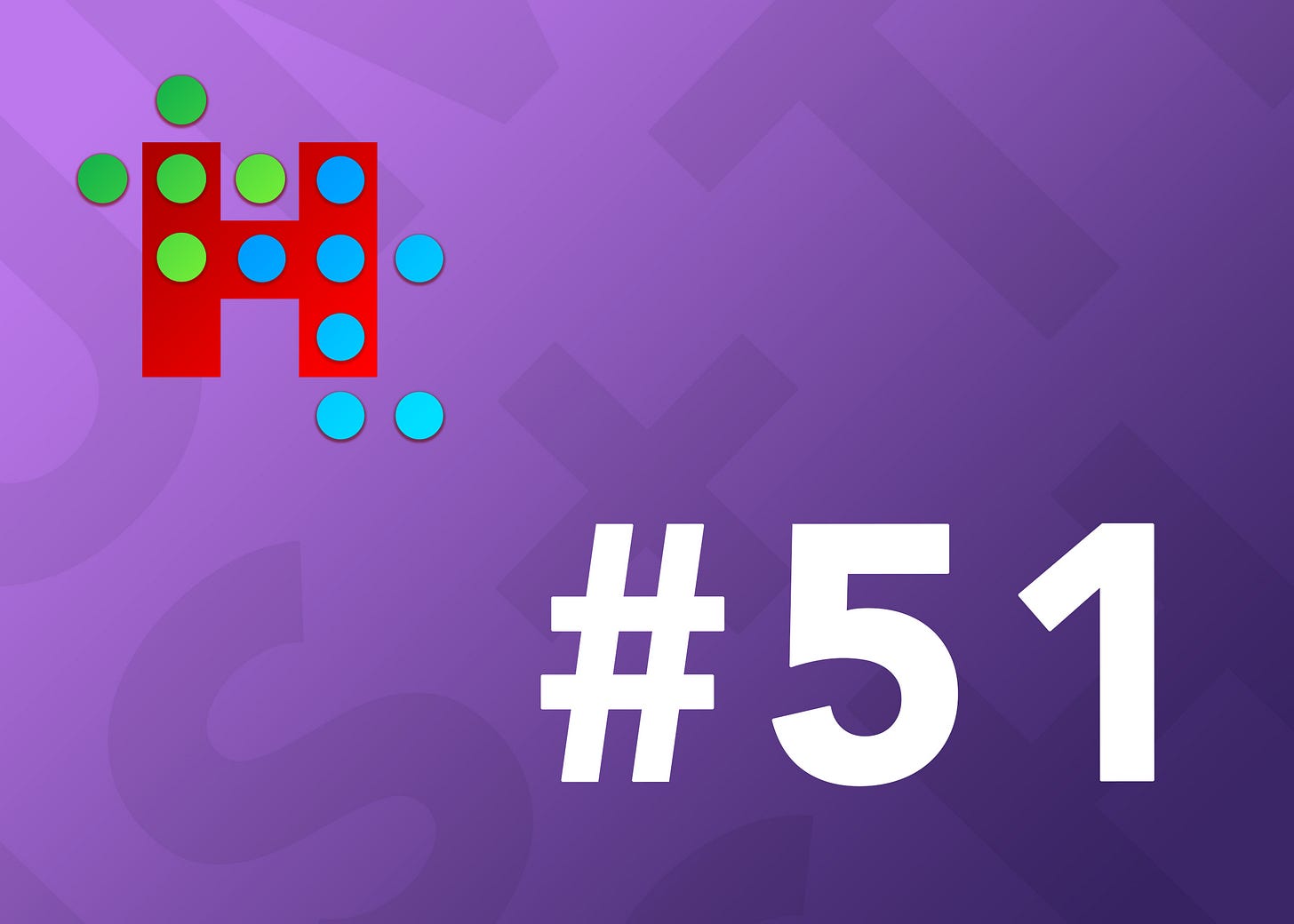 ---
It's time to rethink the legal treatment of robots
Ryan Abbott, author of "The Reasonable Robot: Artificial Intelligence and the Law", reasons that robots should be treated like people under the law [Ryan Abbott / MIT Technology Review].
As the pandemic rages on, the number of companies replacing workers with automation is accelerating. Abbott correctly points out that companies benefit both from reduced labour costs and more importantly significant tax savings. This is detrimental to both human workers as well as governments.
In addition to avoiding wage taxes, businesses can accelerate tax deductions for some AI when it has a physical component or falls under certain exceptions for software. In other words, employers can claim a large portion of the cost of some AI up front as a tax deduction. Finally, employers also receive a variety of indirect tax incentives to automate. In short, even though the tax laws were not designed to encourage automation, they favor AI over people because labor is taxed more than capital.

And AI does not pay taxes! Income and employment taxes are the largest sources of revenue for the government, together accounting for almost 90% of total federal tax revenue. Not only does AI not pay income taxes or generate employment taxes, it does not purchase goods and services, so it is not charged sales taxes, and it does not purchase or own property, so it does not pay property taxes. AI is simply not a taxpayer. If all work were to be automated tomorrow, most of the tax base would immediately disappear.
Thus his argument that AI and humans should be treated equally under the law. I get the feeling that in many countries, this is going to be one of the defining battles in tax law in the coming years. It's going to be challenging to equate AI and humans when it comes to comparing tax contributions and labour. And companies will probably argue that they have to employ more engineers and researchers to manage and advance the AI to keep up with the competition. It's definitely going to be fascinating to see how this develops.
I haven't read Ryan Abbott's book yet. I just learned about it from this article, but it's on my reading list. I'll post some more insights on this once I've read it.
---
Video games are helping veterans with PTSD and depression
Michelle Colder Carras, a researcher at Johns Hopkins Bloomberg School of Public Health conducted a study in 2018 that found that veterans use games in a variety of ways to better their mental health such as connecting with others, coping with symptoms of PTSD, suicidality, substance cravings, creating meaningful leadership roles or even jobs through games [Alex Miller / WIRED].
Albert Rizzo, director of medical virtual reality (VR) at the University of Southern California, has also seen positive results from VR being used as therapy for veterans.
The isolation and loneliness from our ongoing pandemic have only worsened the situation for veterans. Alex Miller, the author of the article and a veteran battling both Covid-19 and depression, writes:
Fortunately for me, I'm feeling well enough today to play Mass Effect 2. All I need is a controller and a pillow. I can't lift my head, but at least I can play. This is how I've prevented my own suicide. Otherwise, PTSD and the nearly unbearable effects of the virus would have ended me. For many vets, gaming is much more than just a waste of time—it's a godsend.
In Issue #43 of this newsletter, I linked to an article that showed how computer games can make us better humans. It's great to know that computer games are also being used as a therapy to make the lives of veterans a little better.
---
Fresh off her Nobel prize win Jennifer Doudna predicts what's next for CRISPR
Jennifer Doudna, who shared the Nobel Prize in chemistry this year with Emmanuelle Charpentier, for their discovery of gene-editing technology CRISPR, spoke with Future Human about what's next for the technology [Emilly Mullin / Future Human].
Dr Doudna talks about the current challenges with CRISPR. One of the biggest is delivery. Blood disorders can be treated by extracting cells from the patient, editing the cells in the laboratory, and then reintroducing them into the body. For diseases like cystic fibrosis or muscular dystrophy, the gene-editing needs to take place inside the body, which is one of the major challenges they are facing right now.
Here's one question from the interview that I found particularly interesting.
After the birth of the CRISPR babies in China in 2018, there's been a lot of talk around the idea of germline or heritable genome editing. Do you think that should be off-limits to scientists right now?

I don't think it needs to be completely off-limits. I was pretty pleased with the recent report that came out from the National Academies and the U.K. Royal Society that recommends a kind of a measured approach to developing the technology for use in the human germline. They're encouraging research to understand how the technology works in embryos. First, the technology will need to be proven safe. Secondly, any clinical use [to establish a pregnancy] would need to be restricted to cases of serious genetic disease where there are few or no other options to treat the disease. I think those are both pretty high bars. Those situations are pretty rare. I personally think there are more viable strategies today, like embryo screening and selection in an IVF (in vitro fertilization) clinic, rather than using genome editing.
The whole interview is well worth a read. 🎩 Hat tip to Akshay for sending this in.
---
AITA? How a Reddit forum posed the defining question of our age
A forum on Reddit is hugely popular for people seeking opinions on ethical dilemmas [Elle Hunt / The Guardian].
In an age of uncertainty, Reddit's Am I the Asshole? forum exists to tell it to us straight. It is where some 2.4 million people gather to review accounts of real-life wrongdoing, before delivering their verdict: YTA ("You're the asshole") or NTA ("Not the asshole").
We generally get our ethics questions answered by our friends, family, teachers, and colleagues – people whose backgrounds we know to a certain extent, that we can take into account when evaluating their opinions. When we start getting these opinions from strangers on the internet, I wonder what will happen to our society and our ethical foundation.
---
Quote of the week
A tax system informed by AI legal neutrality would not only improve commerce by eliminating inefficient subsidies for automation; it would help to ensure that the benefits of AI do not come at the expense of the most vulnerable, by leveling the playing field for human workers and ensuring adequate tax revenue.

—Ryan Abbott, from the article "It's time to rethink the legal treatment of robots" [MIT Technology Review]
I wish you a brilliant day ahead :)
Neeraj